Actions during a phone call
Call tickets are just like any other tickets in Enchant. While the call is in progress, you can do any of the standard ticket actions like add labels, change the subject, etc.

You can view the customer profile, maintain contact details and view recent communications with the customer using the sidebar. Read more on how to enhance the customer profile to add more details about the customer.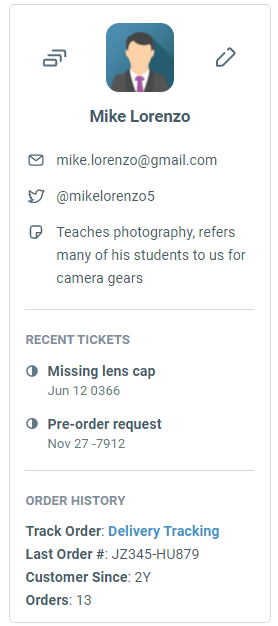 During the call, you can leave notes using the standard Add a note button.

You can even start adding private notes before making an outbound call and then continue adding to it while the call is in progress.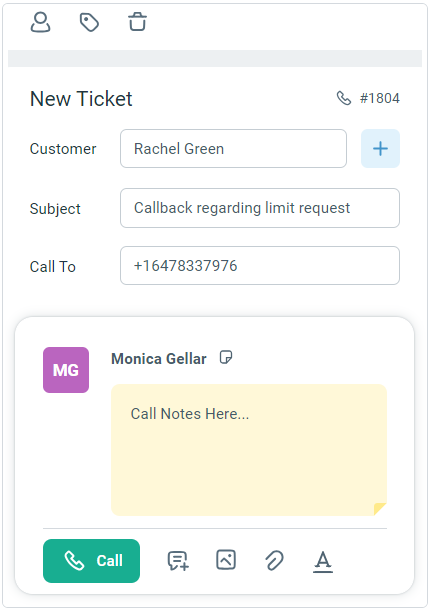 Multiple users: More than one user can now join on the same call to collaborate together. Any user that has access to the ticket can get on an ongoing call using Join button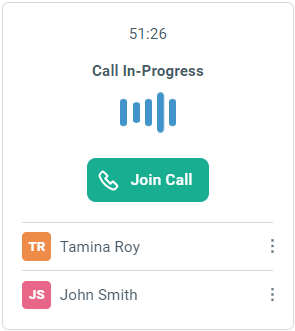 Call Transfers: Read more on different ways to transfer calls here

Other Call Actions:

Mute: For a user to silence themselves during a call


Hold: Put the caller (customer) on hold, they will stay connected but hear hold music


Key Pad: Shows dial pad in browser mode


Call Monitoring: for listening in to important phone calls


Call Whispering: for training new users (click the more button beside the user in the call participants)

Mute other users: Silence another user if needed (also available via the more menu beside a user participant)