Use call whispering to train new users
When you whisper to a user on a call, you're able to listen in on a call that's in progress and speak only to that specific user. This is great for training new users.

You can only whisper to one user at a time.

To whisper a specific user, click the whisper button from the participant list: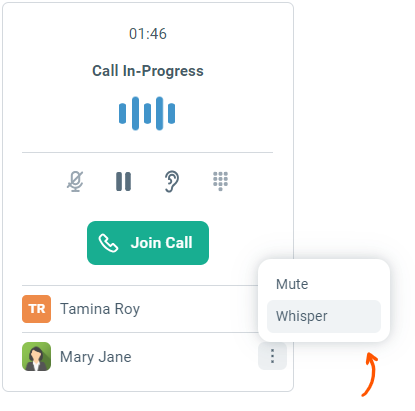 No audio indicator will be played when you enable or disable call whispering. Other users will see that you are an ear with sound icon will appear beside your name in the participant list.

When you're whispering, the dialer will show you the name of the user you're whispering to.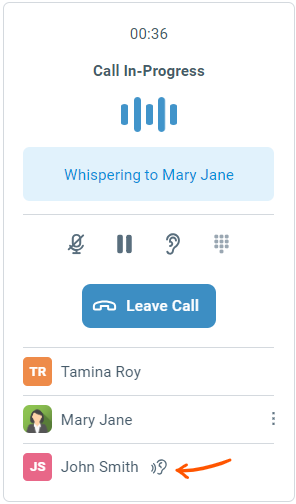 Once you've joined the call in whispering mode, you can speak discretely to the user without the customer knowing anything.

You can mute and un-mute yourself as needed while staying in whispering mode.

Note: To end whispering mode, i.e. to join the call as a normal talking participant, you can simply remove yourself from the call using Leave button and join back in using the standard Join button.