Using your knowledge base
Once a knowledge base is added to an account, it can be accessed via the the book icon on the main navigation bar on the left.

The Knowledge base tab allows you to browse, organize and update your articles.
The sidebar on the left shows categories and sections that are used to organize a set of the articles. The right side shows the list of articles that are listed in the active section on the left. You can click on any section in the list to browse its articles.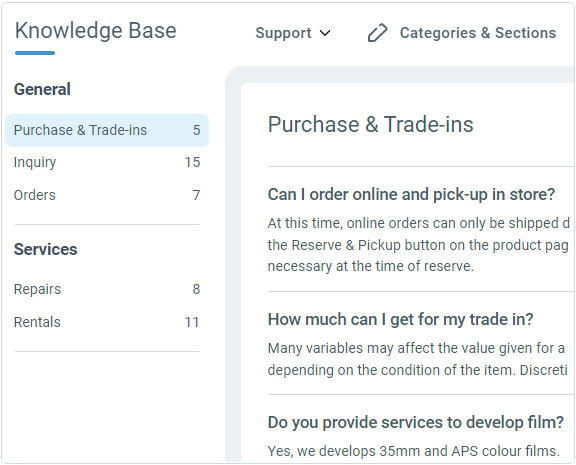 In Enchant, you can have up to two levels of organization for the articles:
A set of articles always belong to a section. This helps keep things organized and allows your customers to effectively browse for solution to their problems.
A section belongs to a category. However, if you only need 1 level of grouping then simply define all your sections under a single category. Enchant's public knowledge base view (what is shown to your customers) will automatically skip the category level and only show the sections in this case.
If you want a second level of organization, then you can define multiple categories and organize your sections among them. See this article for more details on how to do this.
The order in which the articles are listed in your knowledge base can be customized using the Sort button on the top right corner of the article listing page.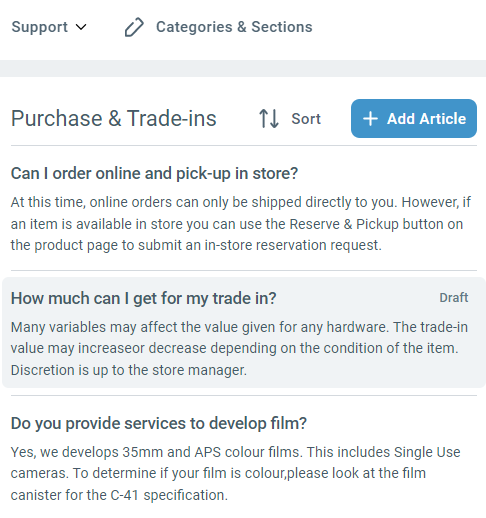 Clicking on an article in the list takes you to the article page where you can view or edit it.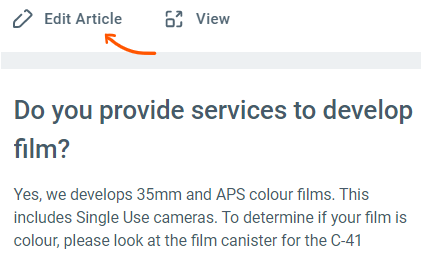 If your knowledge base has a public website enabled and the article is marked as published, a View button is shown on the top right of the article page. This takes you directly to the article on your public website.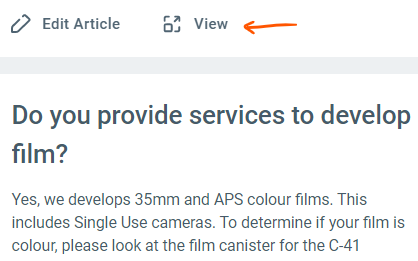 You can also find articles quickly by searching for them. The search button is available on the top right corner in the knowledge base interface. Search for articles by typing any combination of words that appear in the article body or name and clicking enter.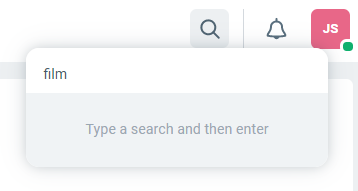 When you click enter, it will take you to the search results page where the list of articles that match your search will be shown.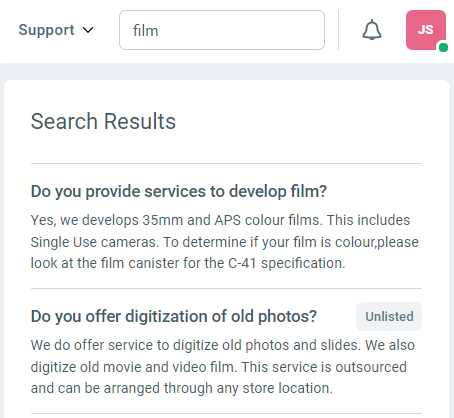 On the left sidebar of the search page, there are some quick filters available to help narrow down your search results.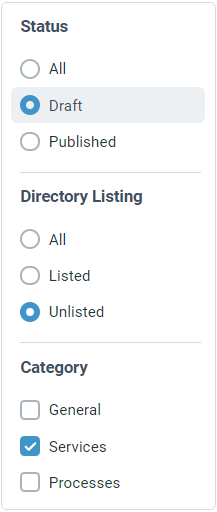 The knowledge base website caches content to keep things snappy. It takes a few minutes for article or configuration changes to take effect on the public websites.