Making a phone call
Once you have added a call channel to Enchant, you can make and receive calls in Enchant.

Since a call is represented as a ticket in Enchant, the process of making a call starts with creating a ticket.

Click on the Add button on the top right corner of the sidebar from anywhere in the inbox to create a new ticket.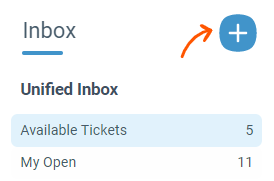 You can also click the plus button that appears on the right of the Inbox name in the folder sidebar. This will pre-select that inbox for your new ticket.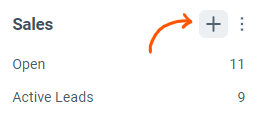 Change the Type of the ticket to Call.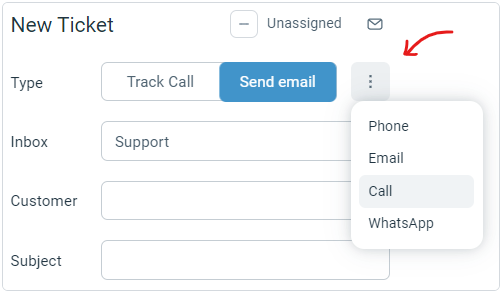 Select a customer. Once selected, fill in the Call To number. If the customer profile has a phone number on it, this will be automatically filled out.

Note: If you have more than one call channel for the inbox, you'll also be able to select which phone number the outbound call be made using the Call From dropdown.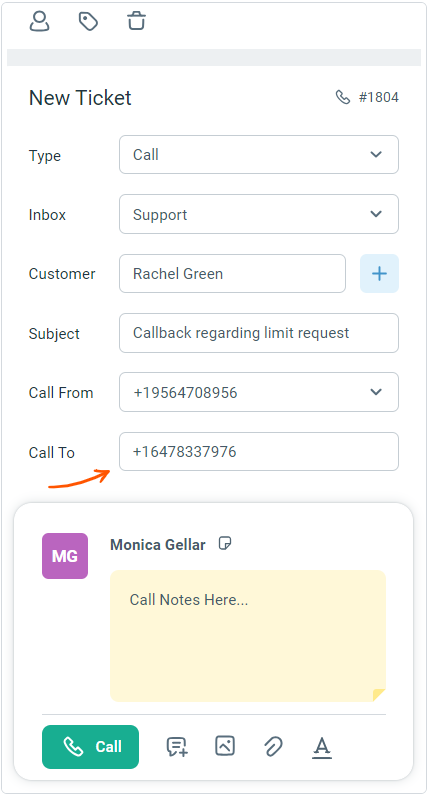 At this point you can start typing any pre-call notes.

Once you're ready to make the call, click the Call button. The system will first get you on the call, and then dial out to the customer. Use the keypad button to dial out any extensions to reach your customer.

You can add labels or use a canned response instead of typing up the note. You can read here in more detail about all features of tickets creation that are available to help you stay efficient.

Once the call has started, you'll be taken to the standard ticket page. A call ticket displays various call stages and provides access to in-call functions while a call is in progress.

When you are finished having the conversation, simply click the End Call to hang up.