Splitting a ticket into multiple tickets
Sometimes customers send a single email with multiple requests which need to be tracked internally as separate tickets. When this happens, you can split the incoming ticket into multiples.
This creates a new ticket against the same customer. The selected reply is copied over to the new ticket and a note is added pointing back to the original ticket.
From an incoming email on a ticket, click the more actions button on top right of the message: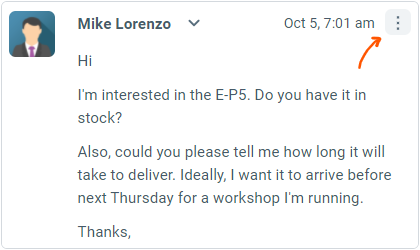 Select the Create new ticket option from the menu. This will take you to the new ticket page where the same customer will be pre-selected for you.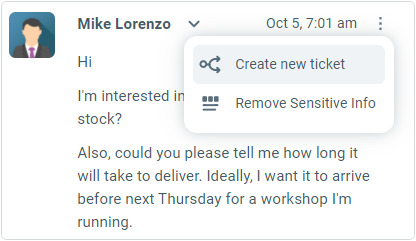 The message this action was performed on will be copied over to this new ticket. You will be able to optionally add more details to the system-generated note that links back to the original ticket.