Forwarding a ticket
Sometimes you need to reach out to an external entity such as vendor or a trading partner who is not part of your team. Enchant still makes it possible to collaborate with them by forwarding a ticket to them. When you forward a ticket from Enchant, only the public visible replies are included in the thread (i.e. private notes are excluded).
Forwarding a ticket creates a new ticket within Enchant with the third party as a recipient of the email. You team can use this ticket to keep track of this conversation using all the same ticket attributes like state, labels, private notes etc.
To forward, open the ticket and click on the More button from the top action bar: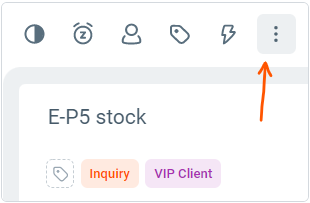 Click on the Forward option in the more menu: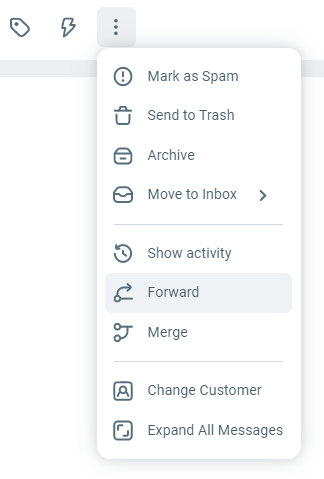 This will take you to the new ticket page, where you can select a recipient by searching for a contact using the customer field or by creating a new contact using the plus '+' button right next to the customer field.
You can optionally type in a message to the recipient or leave it blank. They will still receive a thread of public replies from the source ticket in the email.