Building an internal knowledge base
An internal knowledge base is one that can be seen by your team but not your customers. This is perfect for training manuals, company policies or other internal documentation.
In Enchant, an entire category can be marked internal. When you do this, all sections and articles under that category are only visible to your team. You can add internal categories to a pre-existing knowledge bases or create a new knowledge base for internal documentation.
Go to the Edit Categories & Sections page by clicking the button from top action bar:

From your knowledge base structure editor, click Add Category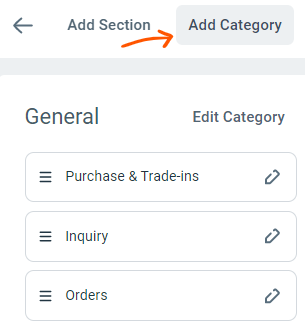 Give it a name and set visibility to Internal and click Create button.