Replying to tickets and adding private notes
Replies are sent to your customers as emails from your team email address (eg: support@your-domain.com), as setup in the inbox configuration. Your custom signature is automatically inserted.

Just like a regular email client, you can CC/BCC other addresses and attach files. All email fields, TO/CC/BCC, autofill email addresses from your past contacts to speed you up as you type.

Drafts are saved automatically while you're typing. You can even save a draft on the mobile interface and pick up where you left off when you get back to your desk!

To your customers, it's just email. They never see a ticket number or have a portal to log in to.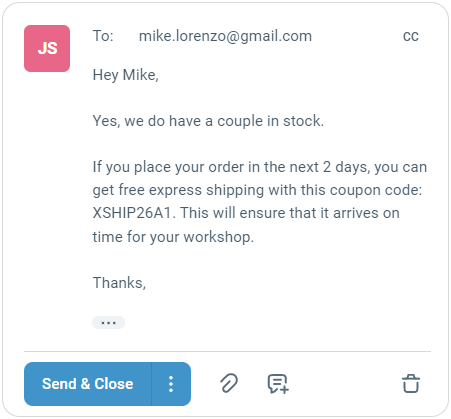 You can customize the Send button to automatically change the ticket state by setting up a system default in Inbox Settings pages. If you want to set the state to something different from the default, you can also choose the desired state using the additional reply options from the More button menu.

You can also schedule a reply to be sent later in the future by using the Schedule Send option.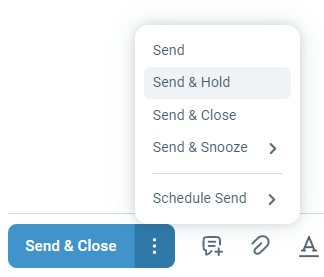 Notes are used for internal communication between your team members about a ticket. They are never seen by the customers.

You can use @mention in private notes to invite team members to collaborate.
Ticket numbers (eg: #123) inside notes are automatically converted to links to the ticket.

Private notes can be edited to correct a typo or add more information while collaborating with your team. An admin can turn off this feature per inbox using the permissions page under the inbox settings.

While writing a reply or a note, the toolbar under the message provides access to add attachments (both standard and inline), insert a canned response, use assistance of Enchant's AI writer and view formatting options.

Canned responses enable your team to use pre-written responses for common questions. While replying, you can insert as many canned responses as you need.

Access them through a menu: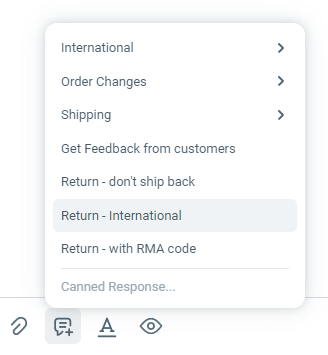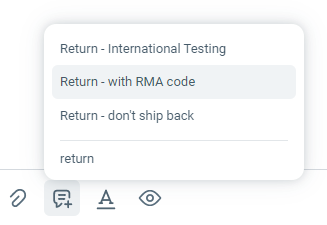 Noticed a typo or realized that you forgot to add something right after clicking send? It's alright, it happens to all of us! An undo send button is shown for some time after a response is sent which gives you a chance to correct any mistakes.